On Friday at 5 pm we will arrange an online interview (youtu.be/32QJSOuokzM) with Dmitry Ilyenkov, the founder of @pmclub. We will have a talk about his experience - from the first project office to building his own platform for the development of project and product teams. Let's talk about project management, online education and Dima's personal experience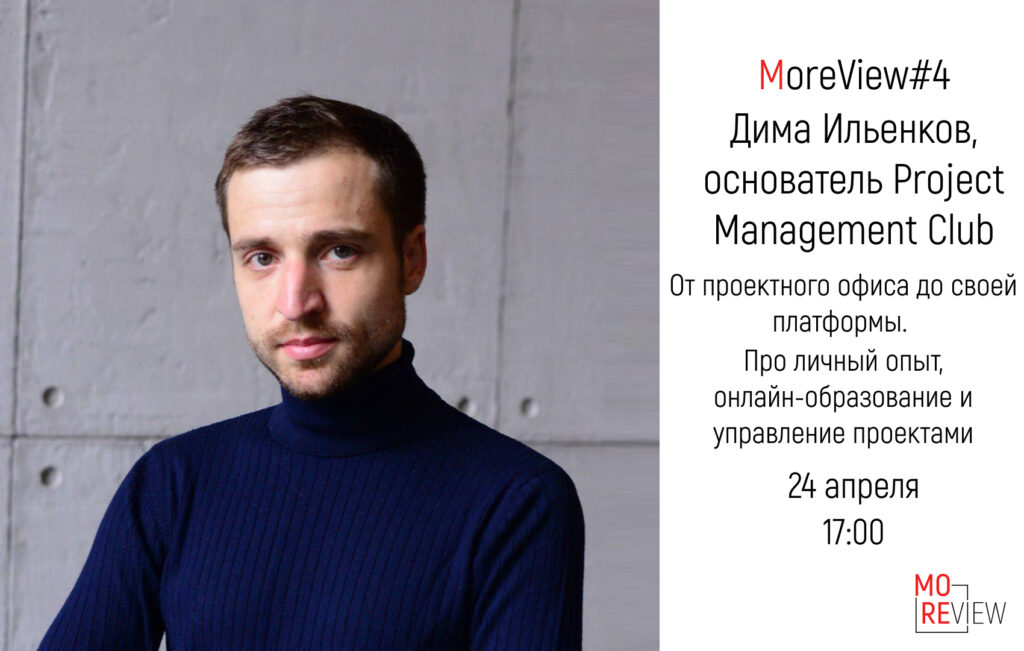 More about the guest
I met Dima at TeamLeadConf2020. A very open and interesting person. Together with his wife, they launched their online school - they regularly launch new courses and plan to do their own events. You can get to know Dima better on this page - pmclub.pro/ilenkov-ekspert.. I also bring to your attention a record of his talk about the p3express framework.
About the broadcast
Recording of the broadcast of the conversation by link youtu.be/32QJSOuokzM. Also designed this episode in an audio podcast video
О проекте MoreView
В рамках MoreView я беру интервью у разных интересных мне людей в мире IT и не только. Подробнее о проекте MoreView можно прочитать
здесь
. Список всех выпусков доступ
тут
.